Who we are and what we do
Our team is full of motivated experts
The Mighty Pens team is a powerful blend of the most experienced book, magazine and newspaper editors and writers in the land as well as page designers, illustrators, photographers, proof readers, printers, media and marketing experts, social media specialists, sound and audio producers and directors as well as university lecturers. They all have in common the fact that they love books and they are all keen to encourage both reading and writing. Between them they have years and years of experience in all areas of publishing and broadcasting.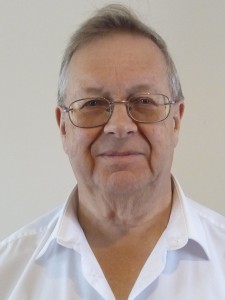 Bernard Bale – Team Leader
Bernard Bale has been in the publishing business since he started in Fleet Street with the Daily Express at the age of 15. That was in 1962 when he was given a job as a young reporter. He had already been paid to write for local papers since the age of 13.
The journey has been a long one and it is still in full-time progress. Along the way he has worked in every possible element of journalism and as well as being an award-winning writer he has also been sports editor, entertainments editor, features editor, editor and group editor.
He is proud of the fact that during all those years he has never once been accused of misquoting and has been in the trust of countless international entertainers, sports people and politicians.
Bernard has also been PR and marketing consultant to a number of famous names from Ken Dodd to Haven Holidays and including the Faeroe Islands government and the Bulgarian Foreign Office.
He has had more than 35 books published both in the fiction and non-fiction genres and his scripting work has included a stage musical, stage plays, sketches and TV and radio. He has presented and produced for both the BBC and ITV and his radio shows have twice doubled listening figures.
This all adds up to one of the most experienced and successful writers of our time with a wealth of knowledge he is more than happy to share with others.
Keith Wyness – Global Marketing Executive
Keith is one of the most successful of the unsung heroes of business having made a huge and positive difference to every project in which he has been involved from companies like British Airways to world famous football clubs like Everton, Aston Villa and Aberdeen and not forgetting his role in the massively-successful Sydney Olympics of 2000. Those are just a few of his involvements. The secret of his success? Passion! His passions include words and also the fulfillment of ambition. Put those two together and you can easily so why Keith is so important to Mighty Pens and its members and friends.
"I wanted help with my book – Serendipity Summer – and that led to Mighty Pens…"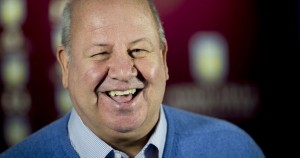 Alex Norton – Star of Stage, Screen and Words
Of course you know Alex from his hugely successful acting career which includes starring roles in Taggart, Two Doors Down, Shetland, Pirates of the Caribbean and so on, but did you know that Alex is also an award-winning script writer and author? We are delighted to say that Alex is very much a part of our consultancy team and is keen to help writers of all ages and styles to express their talent.
Paul Chuckle – From Him to You
You've grown up with him on the television, you've laughed at his gags and you've probably said his famous phrase 'To Me, To You!' Yes, Paul Chuckle of the legendary Chuckle Brothers has joined the Mighty Pens team and he's certainly bringing the laughs. Paul loves a good read and is an experienced author himself. He can't wait to read your comedic stories!
Tom Watt – Television Star and Scriptwriter
Mighty Pens is delighted to announce that East Enders legend Tom Watt has joined the team. Tom is a very busy actor having starred in many TV and big screen productions but he is also a very experienced scriptwriter, director and producer in both drama and documentaries. Not only that but Tom has also had quite a number of books published so he is a great asset to the Mighty Pens team. "I like to help people achieve their ambitions," said Tom. "So I am delighted to join the Mighty Pens team and play a part in someone's success story. There is a lot of talent out there and I am looking forward to be able to see some of it."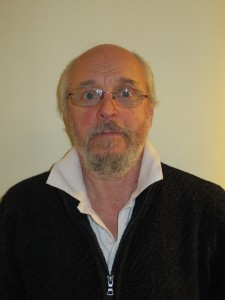 Andy Howlett  –  Education Officer and F1 Superstar
Mighty Pens is delighted to have Andy Howlett on the team. Not only is Andy a very respected and experienced consultant to government education departments and a former head master but he is also highly regarded in the exciting world of F1 racing where he is also involved in education. Mighty Pens involvement in education for both young people and adults means that Andy is an invaluable asset and a really nice bloke.
Mica Bale – Editorial and Marketing Executive
Mica brings an amazing blend of youth and experience to the Mighty Pens team. She has also been published in magazines since she was 12 but even before that she was hailed in the media trade press as Britain's youngest sports reporter by virtue of her football match reports in regional newspapers and broadcasting. Her first novel was published at the age of 14 and, now 21, she is still writing for numerous regional, national and international publications as well as being an accomplished editor with recognised coaching skills.
The Spirit of Mighty Pens
Every individual becomes a part of Mighty Pens because they have the capability but also because they have the enthusiasm and the understanding of people that contributes to the friendly team spirit that is available to anyone and everyone who wishes to add their story to the Mighty Pens library of honour.